Trompe L'Oeil

AND WALL PAINTINGS
TROMPE L'OEIL AND WALL PAINTINGS
Trompe l'oeil (French for "tricks the eye") is a pictorial technique aimed at leading the viewer to believe that he is seeing a three-dimensional reality, while instead the objects he is looking at lie on a flat surface. In other words, it is an optical illusion made up of a skillfull mix of perspective and chiaroscuro, a fascinating and deceiving device that lures the observer and forces him to look more carefully in order to unveil the trick and discover the reality.
The technique of Trompe l'oeil was particularly successful in the Sixteen hundreds, but it is still used today to represent windows, doors, arches etc. creating the illusion of a deep inner space. To achieve a good result, the artist performing the trompe l'oeil must have a deep knowledge of drawing and the rules of perspective and know how to play with the effects of lights, shadows and shades of color with great mastery.
With the trompe l'oeil technique, Annibale Esposti offers paintings for large spaces such as walls and ceilings, which are made directly on site or on a canvas to be applied later onto the selected surface. Each decoration is studied and proposed with preliminary sketches so as to satisfy even the most demanding customers.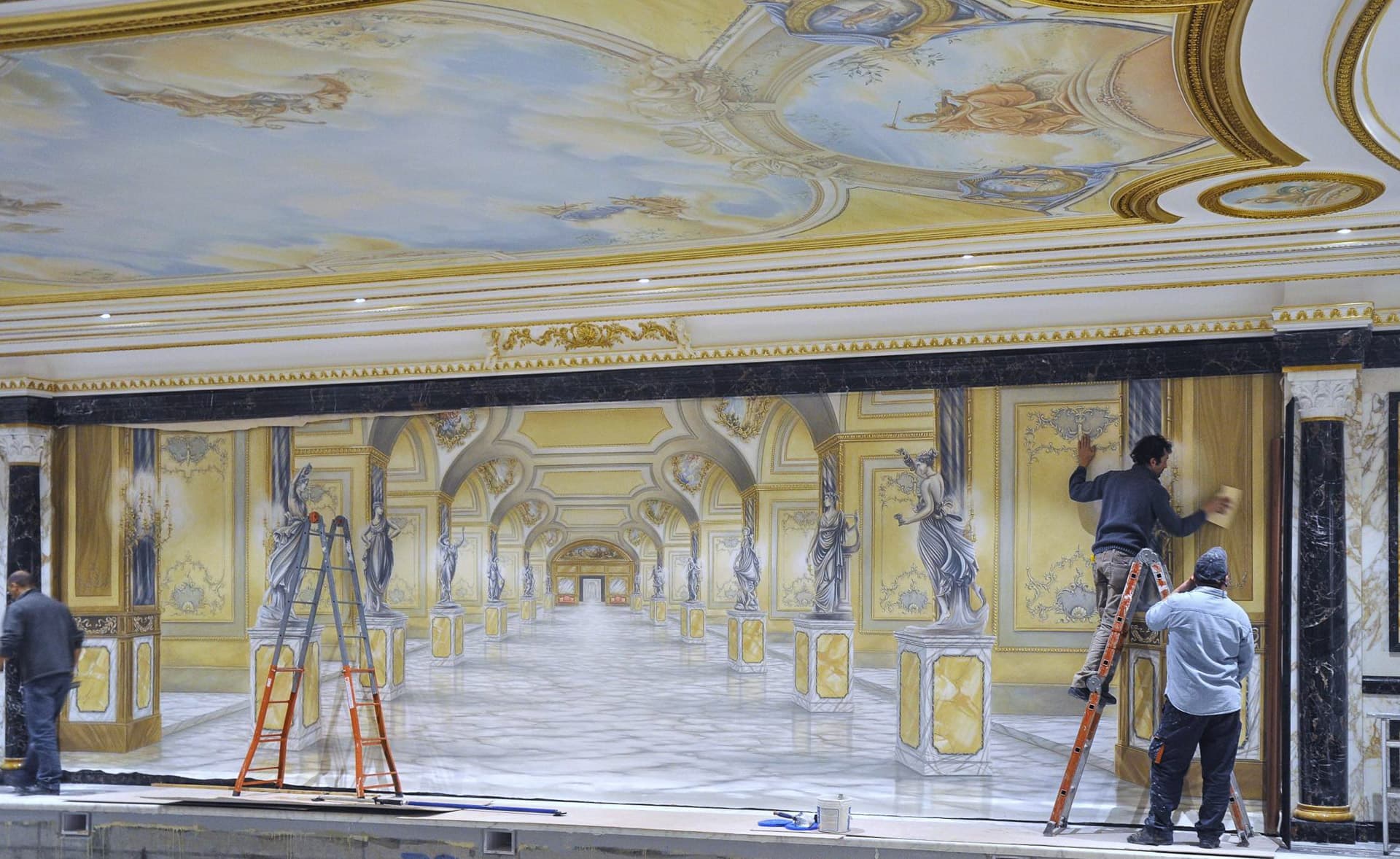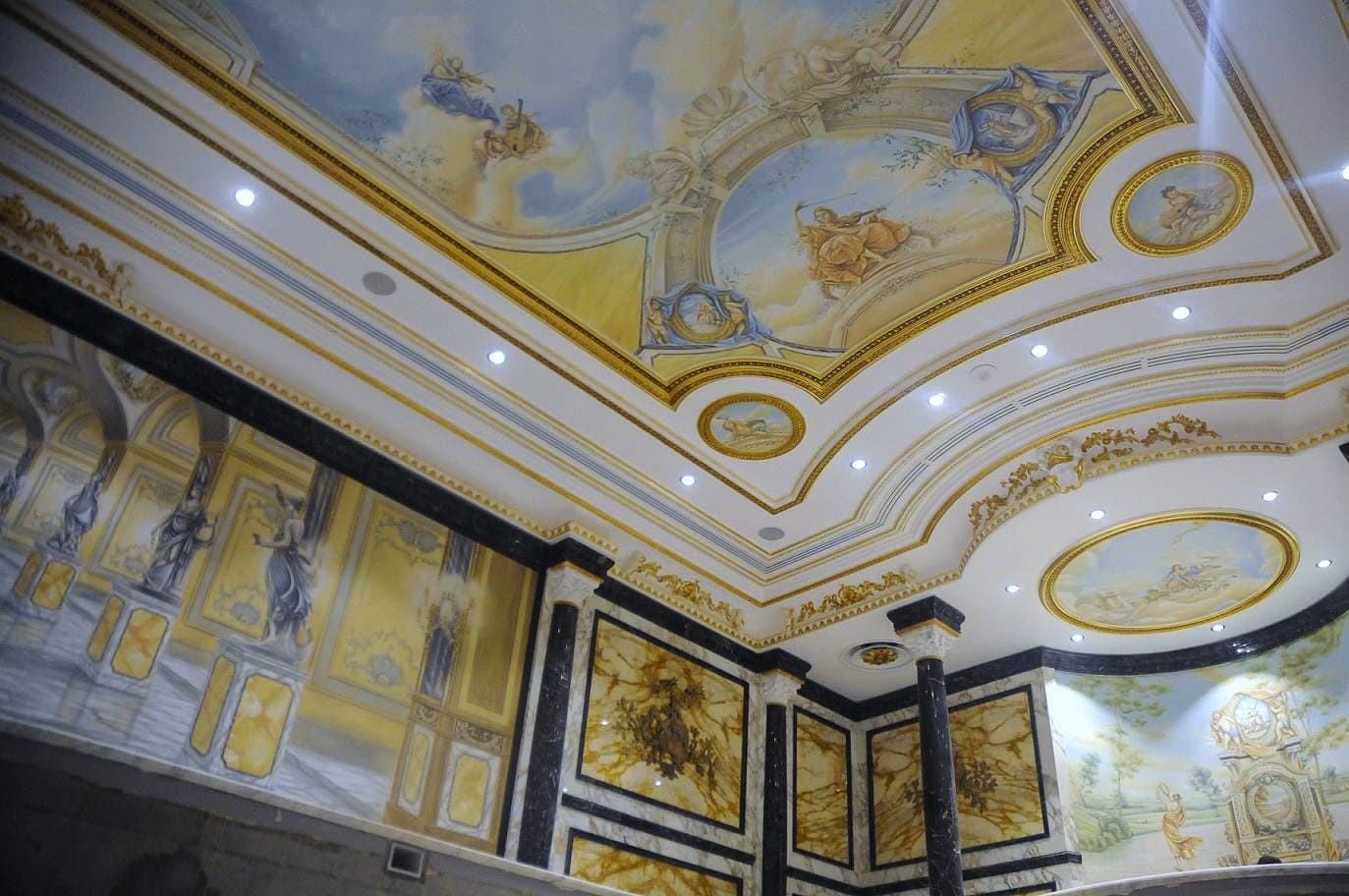 Discover Every Collection